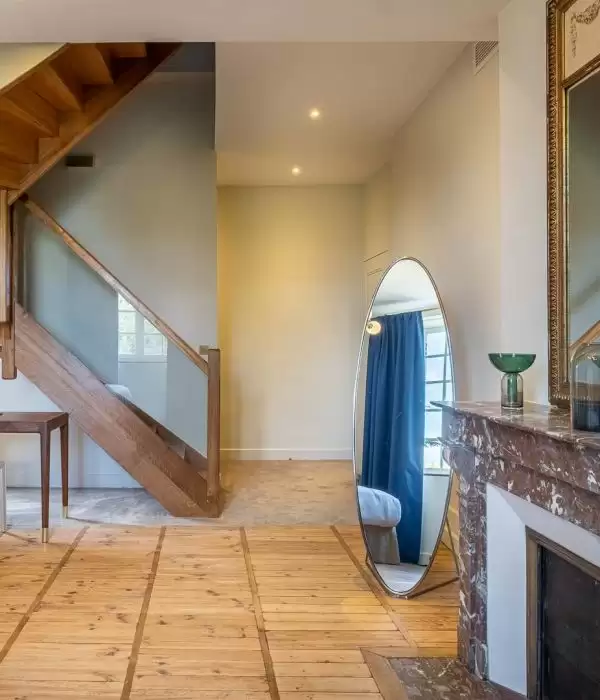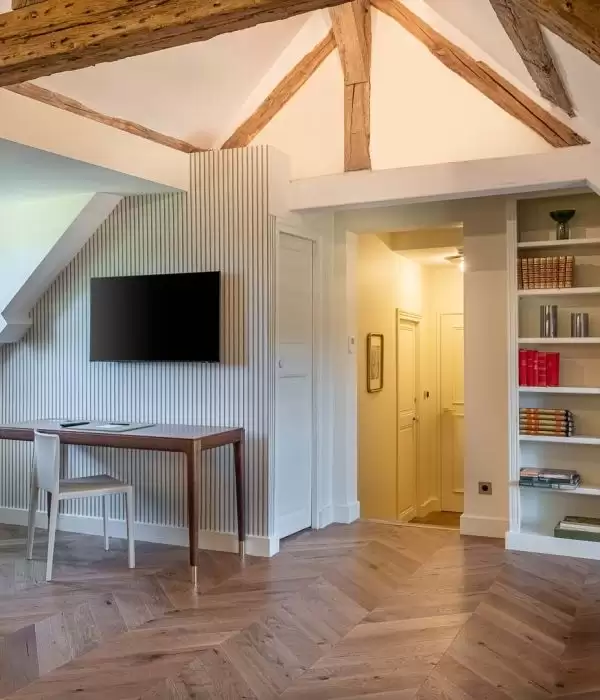 The Family suites are located in the main castle as well as in the north and south towers. Beautiful restored castle ceilings, spacious duplex suites two bathrooms two separate rooms and a living room.
The family suites are an emblem of exceptional artisan know-how showcased in every nook and cranny.
Situated in the castle and the North Tower, their decor is shrouded in respectful nuances of the site's history.
Spaciousness, serenity and sumptuousness await you, for moments you can cherish with family or friends.